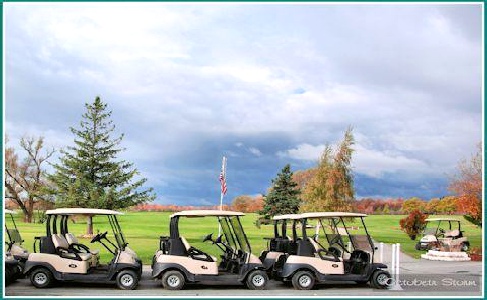 E-Mail: willowbrookgolf@hotmail.com
P.G.A. Professional: Doug McDavitt
Willowbrook Golf Club is open to the public and is located on Route 37 approximately 5 miles North of Watertown, New York.
Willowbrook is the only 27 hole course in the North Country, allowing us to have at least 9 holes open at all times. We are open from the first day of April to the last day of October, 7 days per week, from 7:00 AM to Sunset (weather permitting).
Red Course White Course Yellow Course Course Map
The resident PGA Professional is Doug McDavitt. Doug is an experienced teaching professional and club fitting expert, he generally teaches Monday through Thursday.
We are a full service golf course with a well stocked Pro-Shop, including golf clothing, club sets, drivers, fairway woods, putters, FootJoy golf shoes, and other items that may be needed by the golfer. The public is welcome to use our driving range, restaurant, lounge, and 3 practice greens.
Our resident P.G.A. Golf Professional, Doug McDavitt, provides golf lessons on all facets of the game. He is also a certified club fitter and provides those services by appointment for a nominal fee.
Willowbrook Golf Course is an authorized dealer for all major brands of golf equipment.